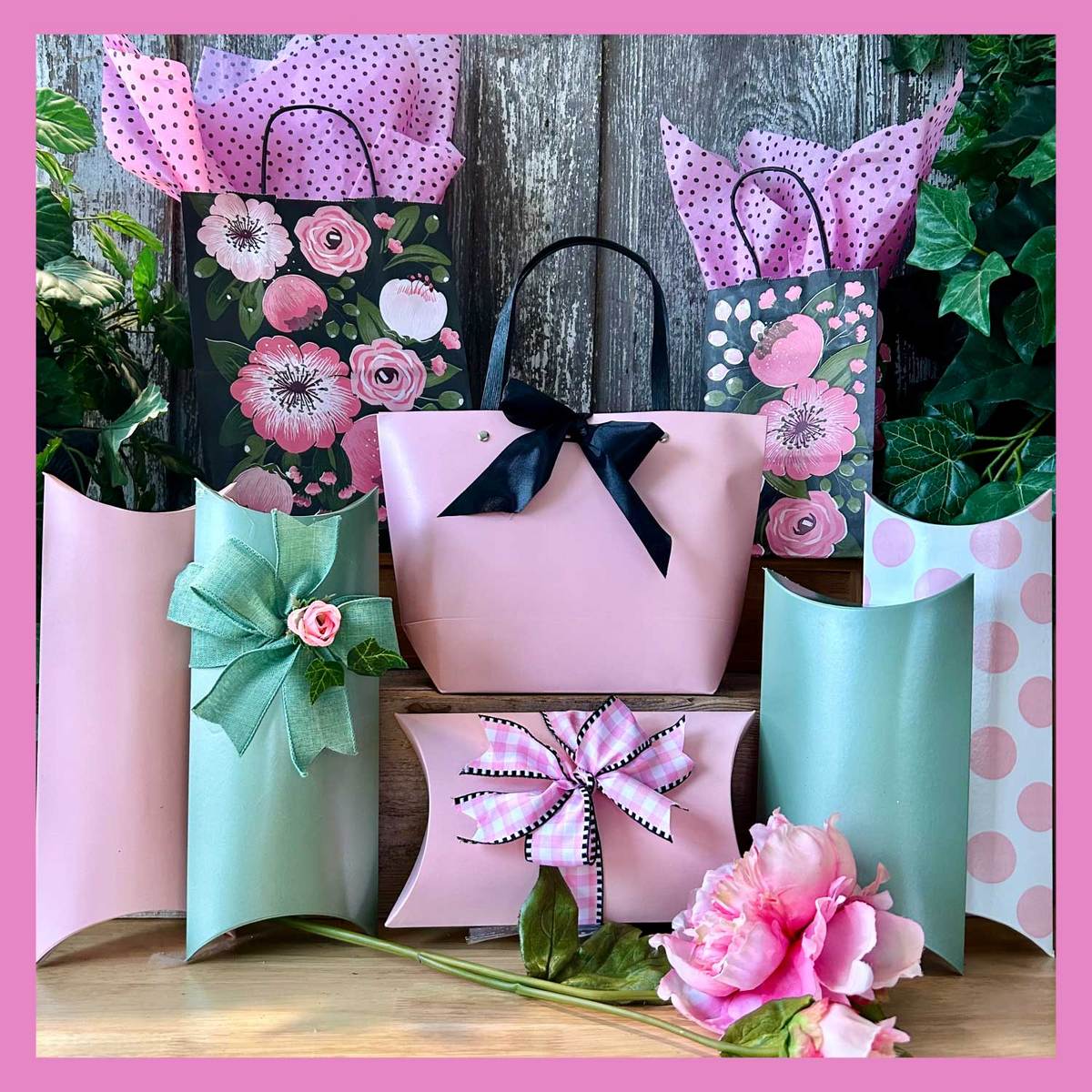 ---
Christmas Elegance Collection
Add the element of elegance under the tree this year with our exquisite Christmas Elegance Collection! Breathtaking turquoise and gold provides a luxurious look for even the most simple of gifts. Perfect for the holiday season, this collection is also one that can be enjoyed throughout the year!
Theme: Turquoise, Gold, White, Swirls, Stars, Beautiful
Pairs well with: Gold Embellishments, Ornaments, Sparkles
A Girly Girl's Pink Christmas Collection
This season is all about the glam, girls! Add a dose of pretty pink to holiday gifting with this upscale, feminine collection featuring black and white with glamorous pops of pink, gold and pearls. Printed ornaments, polka dots, swirls and strings add an extra touch of whimsical wonder with a girly touch to this stunning collection.
Theme: Black, White, Pink, Gold, Dots, Swirls, Christmas Ornaments
Pairs well with: Glitter, Stripes, Polka Dots, Pearls, Bows
The Give Joy Collection